Mission: To promote driving less so all may live more.
Emission: There are 6 years, 47 weeks, and 5 days until the Climate Clock reaches zero (approximate).[1]
Why Cambodia?
My friends, Chris and Adrienne, taught their kids to give hope to an often-hopeless world. As a result, their daughter, Jenna, helps run a school in Cambodia. The school is called Asian Hope. Meanwhile, the school in Bournemouth, England where Chris (and sometimes Adrienne) taught English as a second language—that school shut down as a result of covid–19. As a happy result, Chris and Adrienne are in Cambodia, where, I think, the dad now works for the daughter.
My friends have always been environmentally conscious, at least to my knowledge. When in England, Adrienne would dry their clothes outside on a clothesline that needed frequent moving to keep it in the sun. Now they are biking and moving around in small vehicles in Asia.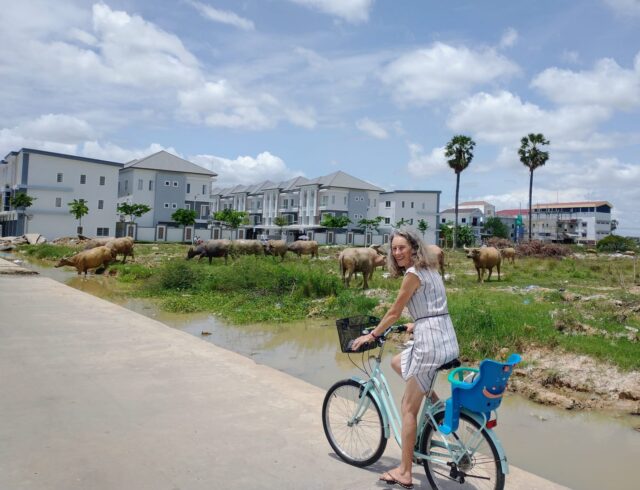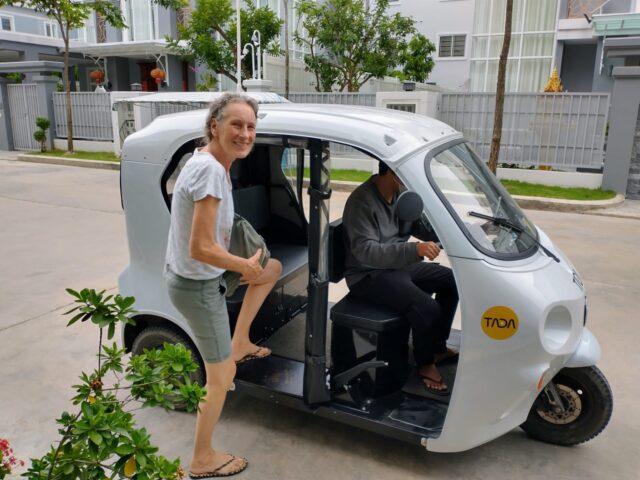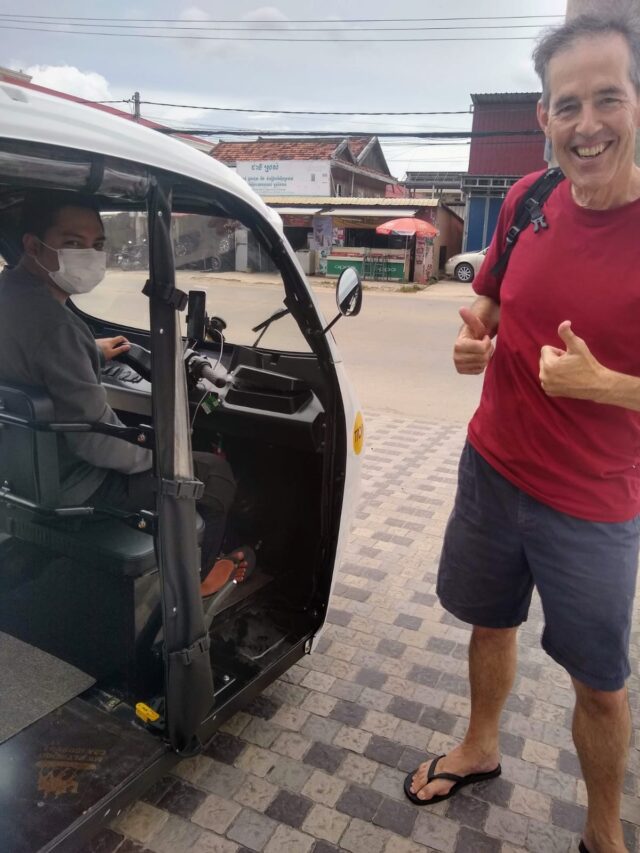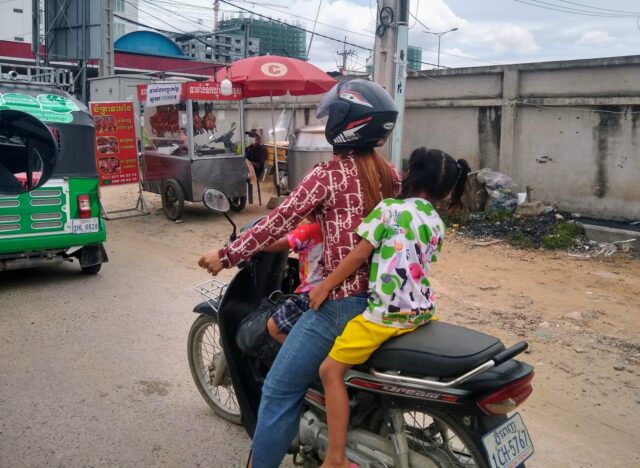 No Bollard Today
Instead of the usual bollard, we have a video of Chris and Adrienne riding in an Onion (~3 minutes).