Mission: To promote driving less so all may live more.
Awful as it is, the pandemic handed a few favors over to mother nature.
For months, cars were mostly parked. One could cross streets before setting up an appointment with a local priest for last rites.
One could see blue sky in big cities, such as Delhi—and one could hear birds singing where before one heard only vehicles: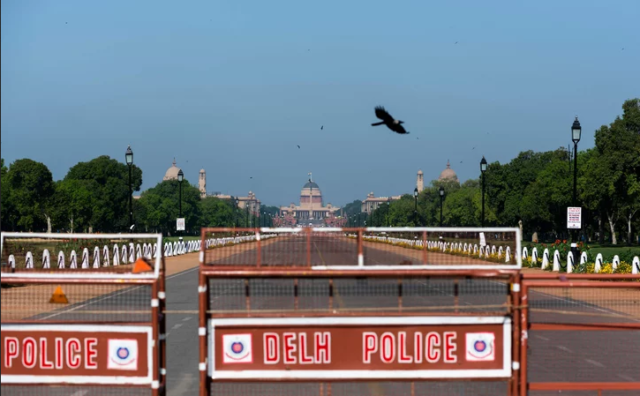 Much of that return-to-nature is passing, alas.
One change, however, that is likely to persist (likely to succeed), are the streets that have been closed to cars in order to gain space for outdoor dining for cafes and restaurants. Welcome, Low Traffic Neighborhoods (LTNs).
Close to my home is the town of Louisville, Colorado: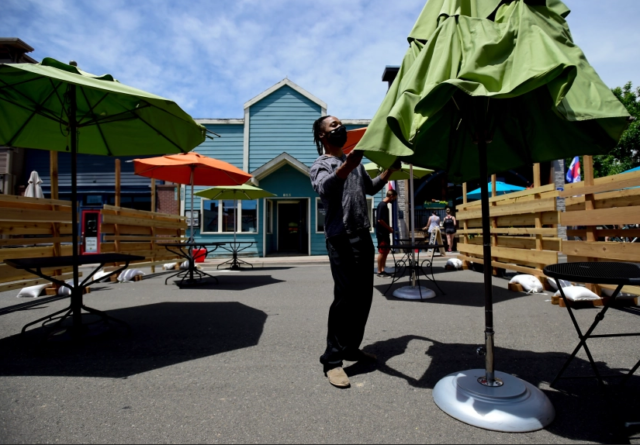 According to the article on Louisville, Main Street will be open to (un-endangered) pedestrians and outdoor tables "April 26 through Nov. 1" (similar to the summer of 2020). Let's take what we can get.
Not so close to my home, opening streets in Scotland is going well:
Low Traffic Neighbourhoods will destroy local businesses…. https://t.co/Xqzjsds3BQ

— Gary Cummins (@GaryinScotland) April 14, 2021
And, a bit south, in England…
My idea of a city street ?? https://t.co/d7xjuExo8z

— Chris Boardman (@Chris_Boardman) April 12, 2021
Not only streets with eateries, but streets with schools are being blocked off, often to dozens of SUVs that drive less than a mile to get the kids to and from school. Many kids bike on their own, but they can also relax in a trailer (and let the parents do the work):
Back to school for many today ?
Walk, bike or scoot to enjoy the route ☃️
How many kids do you think a bike can carry- did you know a Winther cargo can carry 4 kids?
Just think how fit you'll be by Summer ? if you travel by cargo bike ?? pic.twitter.com/nmFip2yiaf

— PowertothePedal (@Power2_pedal) April 13, 2021
It's no surprise that bikes take care of the school transportation in the Netherlands:
In the Netherlands, cargo bikes are a common feature of the school run, and cycle paths can already accommodate their width.

A study has shown a bike using cycle lanes can complete a trip within Amsterdam six times quicker than a vehicle using the roads.https://t.co/2S6E4pP9pz pic.twitter.com/PZKt5PEhMU

— Dutch Cycling Embassy (@Cycling_Embassy) April 14, 2021
Nor should it be (but it is to me) a surprise about Finland:
in Helsinki we were discussing Safe Routes to School programs in the US and one of our group asked, "What's that?" In Finland all kids have a safe way to school. W/transit, walking or biking. At this Oulu school, 1000 of 1200 students ride their bikes in winter. #srts #finland pic.twitter.com/8I1AOFb6Ez

— Finnish Cycling Embassy (@Finnish_Cycling) October 20, 2020
And, of course, it's not only people who need un-endangered transit on streets—this street being again in Nederland:
I happily waited on my bicycle for this young family to cross the street. My camera took a while to start so they had almost made it to the other side once I finally took the picture ? pic.twitter.com/HUw9Ubx8NH

— Mark Wagenbuur (@BicycleDutch) April 14, 2021